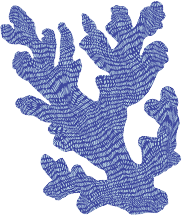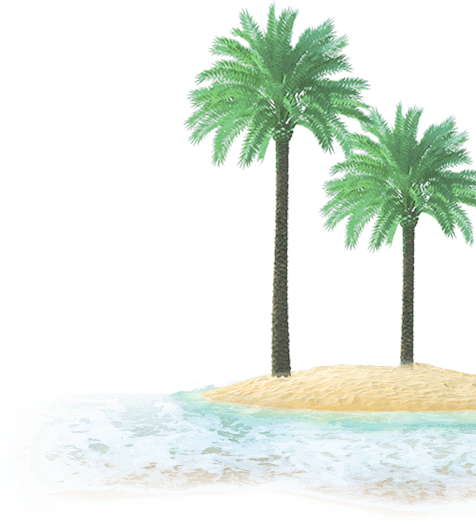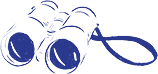 Privacy Policies – Cookie
Cookie Policy
HUA HIN ASSET CO.,LTD. HEADQUARTERS and its affiliates (hereinafter collectively referred to as the "Company," "we," "us," or "our") uses cookie on the website www.bluporthuahin.com ("website") to collect your usage information and improve the performance of website in order to give you a better online experience and offer products or services to suit your wish as detailed in this cookie policy ("Policy") as follows:
1. Purpose of Cookie Policy
This Policy sets out the principles for collecting, processing and storing your use of this website and personal information. It clarifies how company and business partners use cookie including an option which you can adjust the cookie default setting in the manner described in Clause 3 of this Policy.
2. Overview of Cookie
2.1 What is cookie?
Cookies are small pieces of information which are stored as text files on a computer or other device when a website is loaded in your browser. Cookies are widely used to "remember" your identity and preferences either for a single visit (using a "temporary cookie") or multiple visits (using a "permanent cookie").
2.2 Importance of Cookie
Cookie is very important for the functioning of a website, and cookie has different functions and importance depending on the type of cookie. However, it is necessary for us to use certain types of cookie in order for the website to function properly, that is, some types of cookies are temporary cookies which will disappear when you close your browser, while some types of cookies will remain on your computer for a while. Moreover, company also uses local cookies, which are cookies with local ads. These cookies will disappear when the ad ends, while certain types of cookies are used to improve functionality and performance of a website and your browsing experience. Certain types of cookies are used to store statistical information of your use on the website in order to enable the website owner to develop services on the website to be convenient and useful for you as following examples:
• remembering that when you visit the website you have used the username and password for your account. Therefore, you do not need to provide a username or password for every access to web pages on the website.
• making the website recognize your device, enabling you not having to provide the same information every time.
• recognizing your website usage behavior and alerts you about products that may be of interest to you based on your past shopping experience
• surveying the number of website visitors in order to make the website easier to use and to make company confident that the use of website will be smooth and speedy.
• analyzing data to help company understand your website usage behavior and enable company to develop the website further.
2.3 Type of Cookie
2.3.1 Necessary Cookie This type of cookie is absolutely necessary for the operation of the website as it allows the web server to respond to your usage, support the structure of the displayed web pages. It also provides stable experience during your use of the website. This cookie temporarily exists until your visit or use is ended and will be automatically deleted thereafter.
2.3.2 Functional Cookie This type of cookie allows the website to recognize you the next time you visit the website. The information collected in this nature enables company to customize the website to suit your needs as well as providing more powerful and individual features in order to facilitate your access to the website. Such information collected by this type of cookie is usually anonymous and therefore cannot directly identify you.
2.3.3 Performance Cookie This type of cookie allows company to analyze or measure the performance of a website, including helps company to monitor the performance of the website by measuring the number of pageviews and number of unique visitors to analyze user behavior patterns. Also, company uses that information to enhance user experience or find out what parts of the website may need improvement. However, such that information does not contain personal information such as name and email address, thus, it cannot be used to identify you and will be used for statistical purpose only.
2.3.4 Targeting Cookie This type of cookie is used for advertising or behavioral targeting purposes and will be installed on your device to record your visit to the website and the links you visit or use and follow. The information received will be used to improve the website and any advertising campaigns or promotions of company and / or business partners in order to offer products and / or services and / or personal experiences to suit your interests.
3. Cookie Setting
You can manage and adjust cookie default setting by blocking cookie from the browser you use to visit the website. Please follow the link below to learn how to block.
– Chrome (destination URL: https://support.google.com/chrome/answer/95647?co=GENIE.Platform=Desktop&hl=th
– Firefox (destination URL: https://support.mozilla.org/th/kb/%E0%B8%81%E0%B8%B2%E0%B8%A3%E0%B8%A5%E0%B8%9A%E0%B8%84%E0%B8%B8%E0%B8%81%E0%B8%81%E0%B8%B5%E0%B9%89%E0%B9%80%E0%B8%9E%E0%B8%B7%E0%B9%88%E0%B8%AD%E0%B9%80%E0%B8%AD%E0%B8%B2%E0%B8%82%E0%B9%89%E0%B8%AD%E0%B8%A1%E0%B8%B9%E0%B8%A5%E0%B9%80%E0%B8%A7%E0%B9%87%E0%B8%9A%E0%B9%84%E0%B8%8B%E0%B8%95%E0%B9%8C%E0%B8%97%E0%B8%B5%E0%B9%88%E0%B9%80%E0%B8%81%E0%B9%87%E0%B8%9A%E0%B8%AD%E0%B8%A2%E0%B8%B9%E0%B9%88%E0%B9%83%E0%B8%99%E0%B8%84%E0%B8%AD%E0%B8%A1%E0%B8%9E%E0%B8%B4%E0%B8%A7%E0%B9%80%E0%B8%95%E0%B8%AD%E0%B8%A3%E0%B9%8C%E0%B8%82%E0%B8%AD%E0%B8%87%E0%B8%84%E0%B8%B8%E0%B8%93%E0%B8%AD%E0%B8%AD%E0%B8%81
– Internet Explorer (destination URL : https://www.thewindowsclub.com/disable-enable-cookies-internet-explorer
– Safari (destination URL : https://support.apple.com/th-th/guide/safari/sfri11471/mac
Please note that if you choose not to use cookies while you are browsing the website, some services or pages may not work as expected